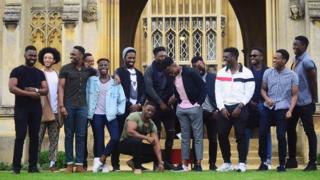 Stormzy has been credited with changing the intake at one of Britain's top universities.
Cambridge University says the "Stormzy effect" means that more black students are applying and being admitted than ever before.
It says the rapper's scholarship has been part of the change in culture.
According to new figures, for the first time, black students make up more than 3% of new undergraduates.
But how much has Cambridge University life changed for those students? Two years ago Radio 1's Newsbeat spoke with some of the "Cambridge 14".
They're a group of black, male students who uploaded several photos on Facebook, in a bid to encourage more ethnic minority students to apply there.


Source news bbc.com, click here to read the full news.