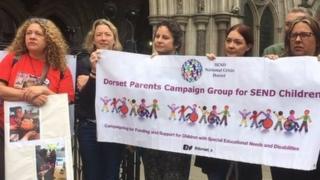 Three families who challenged the government over its approach to special needs and disability (Send) funding have lost their case at the High Court.
They said there was a crisis in funding that would "blight" children's lives.
Mr Justice Lewis dismissed their claim for a judicial review, ruling there had been no unlawful discrimination.
The education department had not acted irrationally and there had been "no breach of the general duty to promote the wellbeing of children in England".
The legal action had been brought by three children with Send on behalf of others who also rely on the funding.
Nico Heugh Simone, 15, from Robertsbridge, East Sussex, Dakota Riddell, nine, from Birmingham, and Benedict McFinnigan, 14, from Scarborough, acted through their mothers.
Jenni Richards QC,…


Source news bbc.com, click here to read the full news.