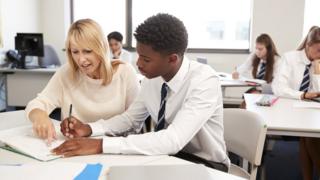 Breaches of children's legal right to have special educational needs support have reached unprecedented levels, says an official complaints body.
England's local government ombudsman said not only had there been a spike in complaints, but nine out of 10 of them were upheld in 2018-19.
Michael King warned that parents were having to fight the system that was established to support them.
Councils say they do not have enough resources to keep up with demand.
The Local Government Association points to an 11% increase in education, health and care (EHC) plans – detailed documents that set out the support children are legally entitled to – last year alone.
The ombudsman report focuses on applications for, and provision of, support within these plans.
'Severe delays'
Mr King described the situation as "alarming" and "startling" and suggestive of a…


Source news bbc.com, click here to read the full news.