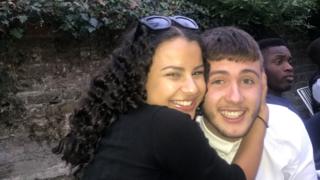 Nineteen-year-old Anoushka Dougherty finished school earlier this year and spent the summer months thinking about her next big step – leaving home in Kent and heading to university in Manchester. One of the major questions her friends were grappling with, she noticed, was what to do about their existing boyfriends and girlfriends. To dump, or not to dump?
JULY 2019
It's the summer before the start of university, results are around the corner and the time of home-cooked meals and laundry that appears to do itself is finally ending. But despite the fact that we should be fussing over budgeting and acquiring culinary skills beyond the realms of pasta and Pot Noodle, one of the most stressful decisions surrounding uni for a lot of people is whether or not to remain in their secondary-school…


Source news bbc.com, click here to read the full news.