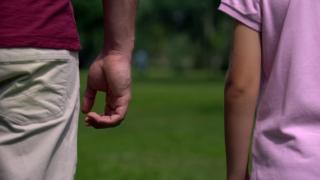 Parenting classes should be made more available to help families deal with challenging behaviour, research says.
A King's College London study suggests young people displaying antisocial behaviour who do not feel cared about by their parents cost more socially than those who feel well supported.
The study says parenting classes could help families form stronger bonds.
It says early interventions can "improve child outcomes and reduce the financial burden on society".
The researchers assessed data from 174 young people, aged between nine and 17.
Of these, 85 had been rated by their schools as having moderate antisocial behavioural issues, while 89 had been referred by mental health services as having high levels of antisocial behaviour.
The young people (73% of whom were male) were interviewed for about an hour, separately from their parents, and…


Source news bbc.com, click here to read the full news.