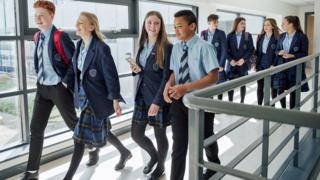 Private-school leaders are warning that attempts to abolish their schools will prove to be a "vote-loser".
Labour has backed plans for private schools to lose tax benefits and be "integrated" into the state sector.
But Fiona Boulton, chairwoman of the Headmasters' and Headmistresses' Conference (HMC), said that shutting down private schools was "based on ignorance and the desire to damage".
Labour said children's life chances should not depend on parental wealth.
'Redistributed'
The challenge from the HMC comes as it begins its annual conference in London.
It follows Labour's decision to close down the independent school sector – including calls for their assets to be "redistributed".
There has been an angry reaction from private-school leaders – and Mrs Boulton, head of Guildford High School, will tell the conference that Labour has misjudged the…


Source news bbc.com, click here to read the full news.