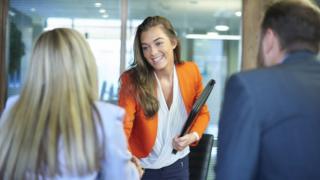 Graduates of 24 top UK universities are more likely to find work soon after graduating than those from other universities, research says.
Four-fifths of Russell Group graduates entered full-time work within weeks of leaving compared with two-thirds of those from other institutions, a survey for graduate recruiter Milkround found.
It said firms used a tick-box system to filter candidates via the league table position of their universities.
Milkround surveyed 1,500 new graduates.
The graduate jobs board has helped students and graduates to connect with leading employers for decades.
'Fairer recruitment'
It pointed out that some of the best academic universities, such as Aberdeen, St Andrew's and Lancaster, did not belong to the prestigious research-focused Russell Group.
Young 'pessimistic' about social mobility
Private school and Oxbridge 'take top…


Source news bbc.com, click here to read the full news.