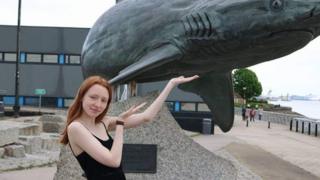 Universities should be bound by law to meet the mental-health needs of their students, an ex-health minister says.
Information gathered by Sir Norman Lamb's office reveals a "complex and fragmented" picture of mental-health provision across UK universities.
Many of the 110 universities which responded said they did not record all relevant key statistics, such as their budgets or waiting times.
Universities said they could not deal with the issue of mental health alone.
They added that they were already working on a voluntary mental-health charter.
It comes as an inquest opens into the suicide of a 19-year-old student.
Parents 'should be told of student mental health'
New system to spot troubled uni students
Graduates 'need mental health support'
Ceara Thacker, originally from…


Source news bbc.com, click here to read the full news.