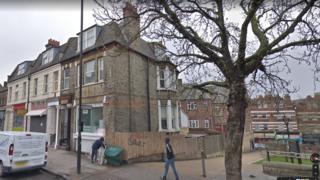 A head teacher and her father have been found guilty of running an unregistered school in a run-down building, in the second prosecution of its kind.
Nadia and Arshad Ali were convicted at Westminster Magistrates' Court of running an unregistered private school, Ambassadors High in Streatham.
The school charged £4,500 a year per pupil and had 45 children on the roll.
By law, any institution which has more than five full-time pupils has to be officially registered and inspected.
Mr Ali and the company behind the school were fined, while sentencing of Ms Ali is due to take place on Monday.
Warning notice
In June 2018, inspectors from Ofsted's unregistered schools taskforce visited the school – which was described as having an Islamic ethos – and warned the head teacher, Nadia Ali,…


Source news bbc.com, click here to read the full news.