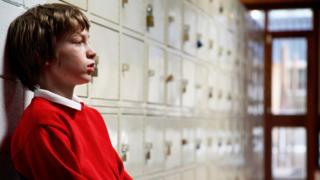 Primary schools should identify pupils whose behaviour may be at risk of deteriorating when they reach secondary school, a report for Ofsted suggests.
Head teachers told Ofsted some pupils could struggle more than others with the move to "big school" and might benefit from extra support.
This could be offered to help minimise the risk of such pupils misbehaving when they arrive, they said.
It comes as thousands of pupils have just started secondary school.
England's education watchdog, Ofsted, has announced a new push on behaviour management for teachers.
Small to big
Ofsted says it will be adopting a new focus on behaviour management when it inspects teacher training providers.
Its aim is to ensure that teachers are well trained in principles of behaviour management, so that all pupils can be offered quality education.
Poor behaviour is increasingly…


Source news bbc.com, click here to read the full news.