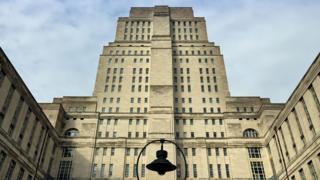 When George Orwell described the "Ministry of Truth" in his novel 1984 he used the University of London's Senate House as his model.
The "enormous pyramidal structure of glittering white concrete" in Bloomsbury had been the Ministry of Information during World War Two.
It was a building Orwell knew well, not least because his wife Eileen O'Shaughnessy worked there in the censorship department.
But there was another secret operation taking place in Senate House.
The Ministry of Information wanted to know what the public was thinking.
How were people responding to the bombing raids? What rumours were circulating? What was really irritating the public?


Source news bbc.com, click here to read the full news.