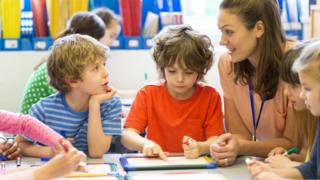 Schools rated outstanding will no longer be exempt from inspections by Ofsted, under new plans announced by the Department for Education (DfE).
The move is part of proposals to help struggling schools in England.
The government stopped inspectors from carrying out routine inspections of top-rated schools in 2011, but the DfE said bringing them back would ensure parents had up-to-date information.
Ofsted called for their reintroduction after concerns about falling standards.
It highlighted the issue last year, saying that as some schools had not been inspected for a decade or more, there was a chance their ratings no longer truly reflected standards at the school.
Ofsted warning over outstanding schools
Some 'outstanding schools not that good'
The exemption, introduced when Michael Gove was education secretary, aimed to focus resources on the…


Source news bbc.com, click here to read the full news.