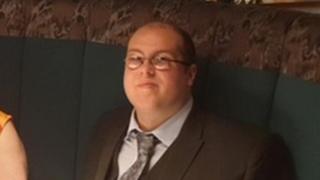 A severely visually-impaired student fears he will fail his final year at university because of "discrimination".
Gary Copland says the University of Glasgow failed to provide him with accessible books, and then marked him down for citing too few materials.
He said he was made to feel like he was taking up too many resources and was offered little exam support.
The university acknowledged some shortcomings but said it was committed to "equality of opportunity".
Mr Copland, 27, told the BBC's Victoria Derbyshire programme his experience of studying law at the university had been "characterised by multiple barriers, failings, misunderstandings, stress, anxiety and a sense that there is no way…


Source news bbc.com, click here to read the full news.