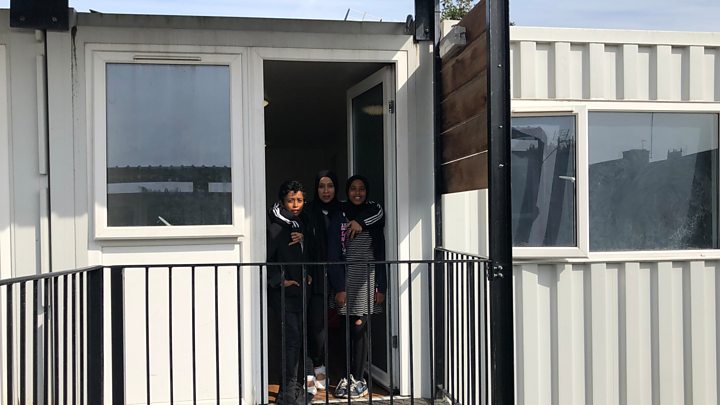 It is a warm summer's day in Hanwell, west London, and Abdel Rrahim and his family are feeling the heat more than most.
That is because Abdel, his wife, and their seven-month-old son live in a metal shipping container, converted by the council. "It's very hot," he says. "It's like fire."
They are among 34 families living in their estate of metal boxes on the former site of a 1970s garage block.
A new report by the Children's Commissioner for England has found these containers are an increasingly popular way for some councils to provide emergency housing.
At a cost of about £35,000 each, it found the containers – sized 20ft by 8ft (6m by 2.4m) – were a cheaper option than paying for bed and breakfasts.
But it also found many of these homes are "often not properly designed with children in mind".
It is something, Abdel says, that he and his…


Source news bbc.com, click here to read the full news.