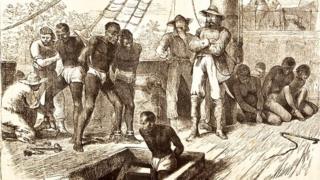 Glasgow University has agreed to raise and spend £20m in reparations after discovering it benefited by millions of pounds from the slave trade.
It is believed to be the first institution in the UK to implement such a "programme of restorative justice".
The money will be raised and spent over the next 20 years on setting up and running the Glasgow-Caribbean Centre for Development Research.
It will be managed in partnership with the University of the West Indies.
The centre, to be co-located in Glasgow and the Caribbean, will sponsor research work and raise awareness of the history of slavery and its impact around the world.
Prof Sir Hilary Beckles, vice-chancellor of the University of the West Indies, said the university's decision was a "bold, moral, historic step" in recognising the slavery aspect of its past.


Source news bbc.com, click here to read the full news.