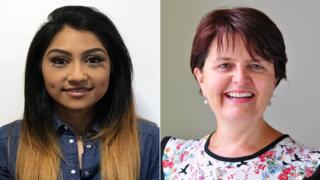 For anyone whose grades have fallen short this year, we have experts ready to answer your questions.
Catherine Sezen, a senior curriculum expert at the Association of Colleges, and Samrita Hayer, education co-ordinator and careers adviser with the National Careers Service, are offering personalised advice on what to do if your grades are different to what you were hoping for.
Your questions answered
Rebecca, Cheshire
My daughter just failed her maths GCSE for the second time despite me paying for a private tutor for a whole year, costing £1,000. She really struggles in exams and now her apprenticeship is in jeopardy. She's so unhappy and demoralised. This time she failed by 11…


Source news bbc.com, click here to read the full news.