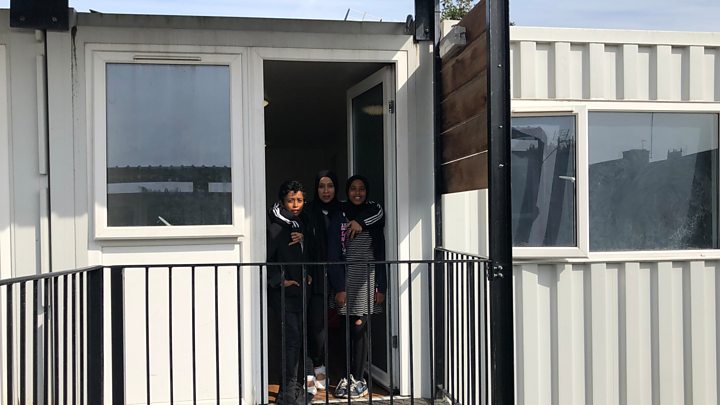 More than 210,000 children are estimated to be homeless, with some being temporarily housed in converted shipping containers, a report says.
The Children's Commissioner for England says that as well as the 124,000 children officially homeless, a further 90,000 are estimated to be "sofa-surfing".
Her report tells of families housed in repurposed shipping containers and office blocks, and whole families living in tiny spaces.
Councils blamed a £159m funding gap.
A spokesman for the Department for Communities and Local Government said anyone who feels they have been placed in unsuitable accommodation should request a review.
'Blisteringly hot'
The report, entitled Bleak Houses, found the use of shipping containers as temporary accommodation was leading to cramped conditions and inhospitable temperatures.
One mother told the…


Source news bbc.com, click here to read the full news.