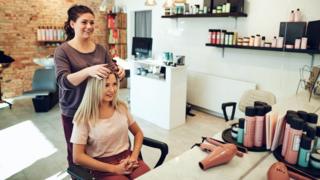 Students who achieve the very top grade in their T-level qualification will have the equivalent of three A*s at A-level, it has been announced.
University admissions service Ucas says a starred distinction will be worth 168 Ucas points – the same as three A*s, each worth 56 points.
Those who are awarded a merit will have the equivalent of three Bs at A-level.
The government says the "size and rigour" of the new T-level course is comparable to studying three A-levels.
The two-year qualifications are being brought in England in next September.
What are T-levels?
T-levels will give 16 to 19-year-olds a mixture of classroom learning and "on-the-job" experience, including a placement in the workplace of at least 315 hours.
The qualifications – in subjects such as accountancy, catering, finance, hair and beauty and manufacturing – have been developed in…


Source news bbc.com, click here to read the full news.