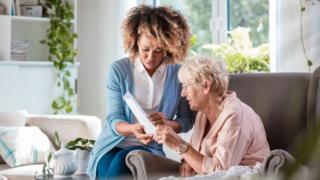 Carers are being bullied by the government, a committee of MPs says.
The Work and Pensions Select Committee says ministers are harassing people who have made honest mistakes when receiving carer's allowance.
Long-standing problems within the Department for Work and Pensions (DWP) led to a failure to spot overpayments.
The government says while it has a duty to the taxpayer to recover the money, "safeguards are in place to protect claimants from financial hardship".
The MPs have urged the government to review, on a case by case basis, whether overpayments are worth pursuing, given the Department of Work and Pensions' culpability and the cost of recouping them.
"Bullying carers is no way…


Source news bbc.com, click here to read the full news.