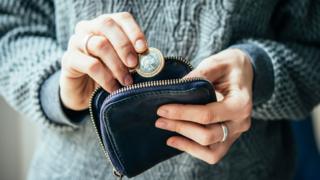 More than £3.5m intended to alleviate child poverty and homelessness is at risk of being wasted because the government has failed to spend it, says a House of Lords committee.
Peers have written to the Home Office saying it is "extraordinary" that the EU funding has not been used.
They warn that some of the cash has already been forfeited and are worried about the rest being handed back.
The government said there had been "barriers" over spending the money.
But peers have written to complain that after almost six years, the government has failed to deliver spending aimed at addressing "the worst forms of poverty".
About £580,000 of unspent cash has so far been taken back – and a further similar amount is at risk of being deducted at the end of the year.
'Unbelievable'
"The government had an opportunity to help support the most disadvantaged people…


Source news bbc.com, click here to read the full news.