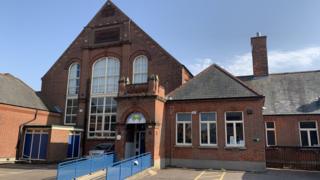 A primary school facing "substantial" budget cuts has asked parents to help out with summer maintenance jobs.
Avenue Junior School in Norwich wants volunteer painters, gardeners and decorators because of its "difficult financial situation".
Some parents say they are "furious" the school has had to ask for help, blaming government funding cuts to education.
The Department for Education (DfE) said funding for Norfolk schools had risen 3% since 2017-18.
In a letter sent to parents, head teacher Debbie Dismore said "all areas of school expenditure" had been cut back, including the budget for the upkeep of the school over summer.
Appealing to parents, she wrote: "Can you help us to make the school ready for September?"
'Sorry reflection'
Many parents have already signed up to…


Source news bbc.com, click here to read the full news.