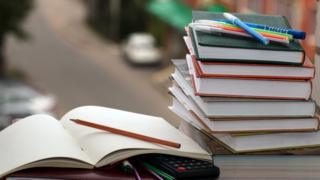 The world's largest education publisher has taken the first step towards phasing out print books by making all its learning resources "digital first".
Pearson said students would only be able to rent physical textbooks from now on, and they would be updated much less frequently.
The British firm hopes the move will make more students buy its e-textbooks which are updated continually.
"We are now over the digital tipping point," boss John Fallon told the BBC.
"Over half our annual revenues come from digital sales, so we've decided a little bit like in other industries like newspapers or music or in broadcast that it is time to flick the switch in how we primarily make and create our products."
How digital publishers are shaking up the book industry
The firm currently makes 20% of its revenues from US courseware, but has been struggling as students…


Source news bbc.com, click here to read the full news.