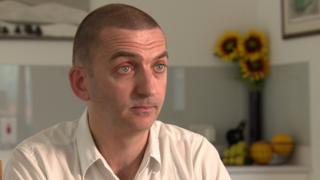 Paul McDonald's autistic son, Jim, has been suspended from his mainstream primary school for 30 days in the past three months.
But that is just the tip of the iceberg.
Paul estimates that Jim, aged eight, has been suspended for 135 days of his first four years at school.
He is among a group of parents set to meet the Department of Education (DE) to highlight the similar problems their autistic children are facing.
The proportion of children with autism in Northern Irish schools has almost trebled in a decade, according to the Department of Health.
Autistic children in NI schools trebles
And some parents, like Paul, say that means they have to battle to get appropriate support in school for their children.


Source news bbc.com, click here to read the full news.