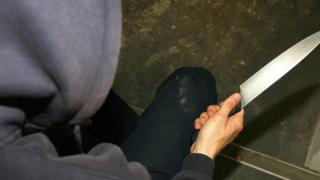 England's knife crime strategy focuses too much on punishing the perpetrators and blaming gangs, a former top police officer has said.
Former Met Police superintendent Leroy Logan suggested the Home Office strategy was not fit for purpose.
It failed to take account of the fear and hopelessness some young people felt, with some not expecting to live past the age of 20, he said.
He told the Youth Select Committee only half of knife crime is linked to gangs.
The former superintendent of Hackney, east London, told the committee, made up of members of the Youth Parliament, he wanted to be "real" based on his 30 years of experience.
'Not about gangs'
"There's a correlation between violence and drug dealing, there always has been.
"But if you look at the data around knife crime you see that less than half of that crime is due to gangs or gang-related…


Source news bbc.com, click here to read the full news.