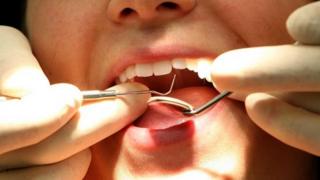 MPs on the public spending watchdog committee attacked the "breathtaking complacency" of a system of healthcare fines in England in which 1.7 million penalties were overturned as incorrect.
The Public Accounts Committee was inquiring into a National Audit Office report showing confusion and errors in fines over eligibility for free dental treatment and prescription charges.
Sir Chris Wormald, permanent secretary at the Department of Health, accepted that the system was "problematic" and promised significant changes.
Before fines are issued, he said there would be a new stage in which people could put forward evidence showing they were entitled to free treatment.
'Hitting innocent patients'
"It gives people a clear opportunity to say that we've got it wrong before we get into the penalty charge notice process," Sir Chris told MPs.
The British Dental Association…


Source news bbc.com, click here to read the full news.