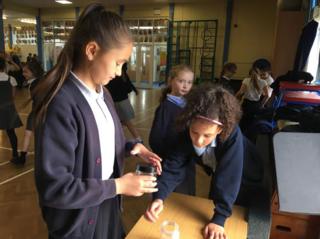 A number of UK schools have taken the decision to move to a shorter working week because of funding shortages – and nowhere more so, it would appear, than in Birmingham. More than 20 schools in the city now plan to save money by sending children home at Friday lunchtime. Emma Jane Kirby visited one to learn more about the financial pressures they face.
It's even more of a squash than usual in the Bellfield Junior School hall this morning and small, scuffed knees knock against each other as the children sit cross-legged on the herringbone parquet floor. For the first time in their academic life, year two infants have been given special dispensation to join junior assembly.
Come the new term in September, a cramped place on this floor will be…


Source news bbc.com, click here to read the full news.