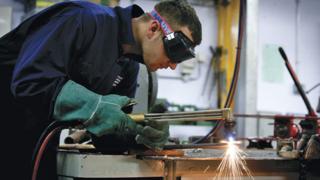 Education Secretary Damian Hinds has confirmed the government's promise of three million apprenticeship starts in England by 2020 is going to be missed.
Pressed by Robert Halfon, chairman of the Education Select Committee, Mr Hinds accepted that the manifesto target is "not going to be reached".
Mr Halfon warned of declining numbers in some levels of apprenticeships.
But Mr Hinds said the training in apprenticeships was now of "much higher quality".
"There was a time in the not too distant past when there were plenty of kids who didn't even know they were on an apprenticeship," Mr Hinds told MPs on the cross-party committee.
Target 'abandoned'?
The education secretary was asked about a decline in the number of lower level apprenticeships.
These were vital "bridges" to higher-level training, said Mr Halfon.
Mr Hinds said that in countries with a strong vocational training system, such as Germany, the focus was on high-quality…


Source news bbc.com, click here to read the full news.