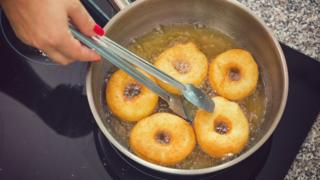 A university has apologised to students after a review found teaching on a health and safety course fell "short of the standards" expected.
The University of South Wales says it has also offered compensation to students affected by the teaching.
An inquiry found a lecturer gave "seriously incorrect" advice on cooking oil, electrical safety and falling from a height, according to the Times.
The university says it's "done everything possible to put it right".
An investigation found a lecturer got "very basic scientific information" wrong – for example he claimed that bleach was an acid when it's an alkaline, says the Times.
He also said that "voltage" was named after…


Source news bbc.com, click here to read the full news.