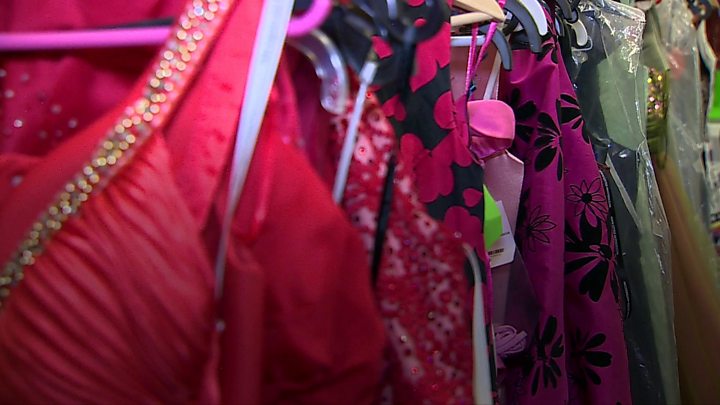 Three years ago Maesteg Comprehensive School held its first "prom" party for its year 11 students to celebrate finishing their GCSEs.
Head teacher Helen Jones thought the new tradition imported from America was "fantastic" – but it also created a problem when they realised a pupil was not going to attend because of the cost of the outfit.
"It becomes an overwhelming experience for a lot of our children, particularly girls, with the pressure to look their very best," she said.
"It can run into hundreds [of pounds], if not thousands, and that's something that I never wanted to encourage."
So two of the school's PE teachers, Emily Scudamore and Annemarie Scarr, put out an appeal on social media for donations of prom gowns for pupils to use for free.
They have now received about 200 gowns, plus shoes and accessories, from…


Source news bbc.com, click here to read the full news.