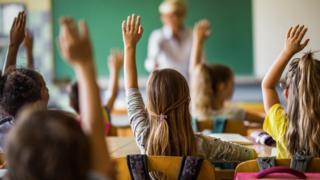 Children's talents are "squandered" by a failing and underfunded education system and unequal society, Labour leader Jeremy Corbyn has said.
Speaking at a party event in Brighton, he pledged to create a social justice commission to help tackle inequality.
Mr Corbyn added it was "not right" that some primary schools in England were having to stage events to raise money.
The education secretary rejected the claim that social mobility was currently focused on the "lucky few".
The Social Mobility Commission is an independent body that promotes social mobility in England, as well as highlighting the situation across Britain.
Under Labour's proposals, it would be replaced by a new body with extensive statutory powers and independence.
A minister for social justice would be based in the Treasury and work across all government departments to address…


Source news reuters.com, click here to read the full news.