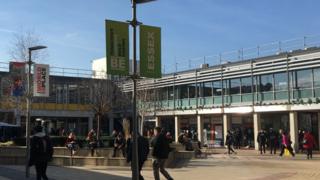 A university has sacked a lecturer after an anti-Semitism row over the formation of a Jewish society.
Concerns were raised at the University of Essex over Facebook posts which had described "Zionists" wanting to create a society there in February.
Dr Maaruf Ali said he was disappointed to be dismissed and did not "hate Jews, their religion, people or their culture".
The university confirmed an employee had been dismissed.
A Jewish Society was formed at the institution after the initial vote had received opposition from hundreds of students.
Concerns were raised over posts from the Facebook account of computer science lecturer Dr Ali, which included the claim "the Zionists next want…


Source news reuters.com, click here to read the full news.