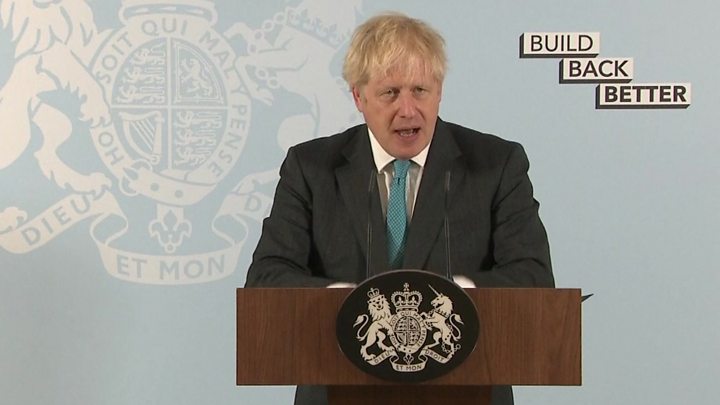 Boris Johnson has vowed "radical" changes to the adult education system in England to help boost the post-Covid economy.
The prime minister said the pandemic had "massively accelerated" changes to the world of work, and made training gaps "painfully apparent".
He said funding changes could help end the "bogus distinction" between academic and vocational learning.
But Labour said the plans would not make up for "a decade of cuts".
Speaking at a further education college in Exeter, Mr Johnson said the government currently provides "virtually no free training" for people older than 23.
He added that the government cannot "save every job" amid the Covid-19 pandemic, but better training would help people find new work.
He said a new "lifetime skills guarantee" would offer a fully funded college course to people over 18…


Source news bbc.com, click here to read the full news.