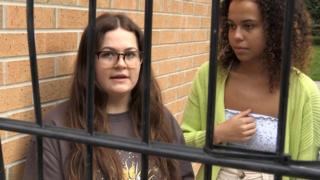 About 40 universities around the UK have had reports of coronavirus cases and thousands of students are self-isolating as the new term begins.
The University of Aberystwyth is the latest to suspend face-to-face teaching because of Covid-19.
But the prime minister's spokesman said students would be able to go home for the Christmas break.
In Scotland, Nicola Sturgeon said ensuring students could go home at Christmas would be a priority.
Fee refunds
On whether students in England should receive a fees refund, the prime minister's spokesman said universities were autonomous and would make their own decisions about fees.
Some students have questioned why they were told to leave home and pay for…


Source news bbc.com, click here to read the full news.