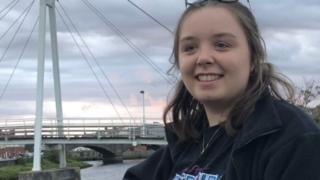 More than two million students are starting a new term at university, all under new ways of learning – with socially distanced socialising and living with people they weren't sharing with during lockdown. As part of Radio 1 Newsbeat's university coverage, Aberystwyth student Lacey Small writes about her worries for those with attention deficit hyperactivity disorder (ADHD).
University is going to be very different this year.
At the moment everyone seems to be talking about how sorry they feel for freshers, but no one is talking about how current students are going to struggle too.
One thing that has been on my mind for the past few months is online learning because I know I'm going to struggle.
In 2018 I started my undergraduate degree studying film. My first year I excelled in all of my practical modules but never did quite as well with my…


Source news bbc.com, click here to read the full news.