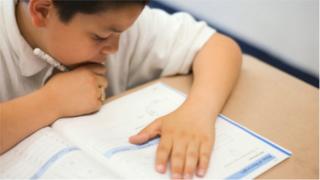 Schools in poor parts of England will struggle the most to help their pupils catch-up after the lockdown, says the Institute for Fiscal Studies.
The last 10 years have seen real-terms cuts amounting to 9% per pupil which fell hardest on schools in the poorest areas, says the IFS.
And schools in poorer areas will get less of a boost from the extra £7.1bn earmarked for schools up to 2022-23.
The government says it is committed to "levelling up" educational opportunity.
But, according to this analysis, schools in poor areas will gain less than schools in more affluent areas from the government's education spending plans, leaving them "badly placed" to help their pupils catch-up on learning lost during lockdown.
The report authors want to see more of the extra funding targeted at the most disadvantaged areas.
During lockdown the poorest pupils were…


Source news bbc.com, click here to read the full news.