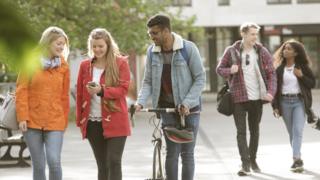 A leading epidemiologist has warned the country is at a "critical moment" in the coronavirus pandemic, as students prepare to return to universities.
Dame Anne Johnson, of University College London, told the BBC data showed the highest number of detected infections was in young people.
It comes after government scientific advisors said "significant outbreaks" linked to universities were likely.
Universities have said steps are being taken to minimise risks on campuses.
Speaking to BBC Radio 4's Today programme, Dame Anne, professor of infectious disease epidemiology at UCL, said: "We are now seeing the highest number of infections or at least detected infections in younger…


Source news bbc.com, click here to read the full news.