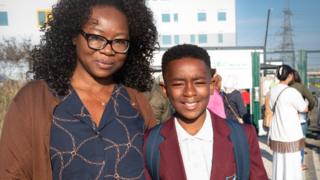 Millions of pupils in England and Wales are returning to school after the unprecedented shutdown during the coronavirus pandemic.
Schools will look different, with one-way systems, screens keeping pupils apart and staggered start times.
Many pupils will be given inductions so they understand the new rules, such as staying in their "bubble" groups and where to use social distancing.
Teachers will assess how much pupils need to catch up after a long absence.
Schools are beginning to return in England Wales this week – although there will be a mix of starting dates, with some schools having training days as staff prepare for new safety measures.
In Scotland and Northern Ireland schools have already opened for the new academic year.


Source news bbc.com, click here to read the full news.