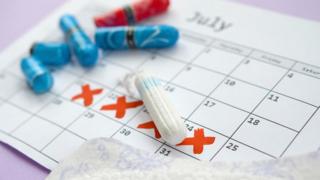 Charities say many schools and colleges are not aware they can order free period products through a government scheme, amid concerns Covid-19 has left more pupils struggling to access and afford tampons and pads.
Just under 40% of state schools and colleges have placed orders since it was launched in England in January.
The government says the opt-in scheme has operated throughout the pandemic.
But campaigners say it should be promoted more as schools return.
Gemma Abbott, from the Free Periods group, said "many schools and students [are] still not aware" of the scheme, which aims to help prevent children in colleges, primary and secondary schools missing lessons if they don't have access to products at home.
"The government also needs to take some responsibility for the fact that more than 60% of eligible schools and colleges have yet to sign up to…


Source news bbc.com, click here to read the full news.