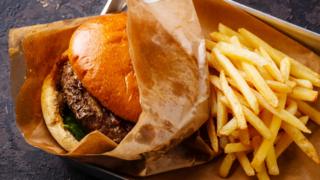 Free school meals should be extended to another 1.5 million children in England, says a government-commissioned review into food and healthy eating.
The National Food Strategy warns that England's eating habits are a "slow-motion disaster".
The review warns of the toxic connection between child poverty, poor diet and hunger.
And it warns of "wilfully misleading" packaging which can give a false impression that foods are healthy.
The food industry is accused of "clothing itself, and its products, in false virtue" – with the report highlighting the packaging for Percy Pig sweets sold in Marks & Spencer.
The report says these sweets are promoted with the claim they have "no artificial colours or…


Source news bbc.com, click here to read the full news.