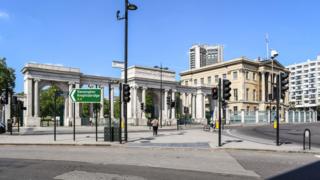 Recordings of silent London streets during the lockdown are to become part of the collection of the Museum of London.
These soundscapes will be kept in a project capturing the experiences of Covid-19.
They are being made available online alongside sound recordings of the same London streets from 1928.
And it shows how the lockdown streets of 2020 were far quieter than almost a century before.
The recordings of London's streets in 1928, being made publicly available on the museum's website, were gathered in the middle of outrage over excessive traffic noise.
An anti-noise pollution campaign, spearheaded by the Daily Mail, complained about "irritating" and "unnecessary" hooting – and…


Source news bbc.com, click here to read the full news.