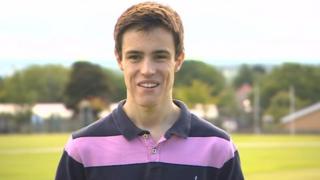 A schoolboy with a stammer says he hopes that by explaining his difficulties in communicating during lockdown, he will help others.
Thomas Grattoni-May has a blocking stammer, which means his mouth is positioned but no sound comes out.
The 15-year-old said using audio digital platforms for lessons meant no-one could see he was trying to speak.
He said he was part of a "silent group… who have struggled in ways that others perhaps will not realise".
The teenager, a pupil at Ashville College in Harrogate, said when lockdown meant his GCSEs were cancelled "it seemed like my world turned upside down".
Writing in a blog, he said: "Everything I had been working towards for the last five years was in disarray and the stress levels rose…


Source news bbc.com, click here to read the full news.