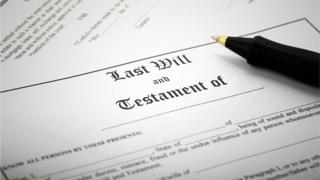 Wills witnessed remotely via video link will become legal in England and Wales to make it easier for people to record their final wishes during the pandemic.
The change to the law will be backdated to 31 January, the date of the first confirmed coronavirus case in the UK, the government said.
It means any will witnessed remotely from that date onwards will be legally accepted.
This measure will remain in place until January 2022.
The time period could be shortened or extended if deemed necessary, the Ministry of Justice said.
Under the current law, a will must be made in the physical presence of at least two witnesses but social distancing measures have made this difficult.
---
For a will to be legally valid, as the law stands you must:
Be 18 or over
Make it voluntarily
Be of sound mind
Make it in writing
Sign it in the presence of two witnesses who are…


Source news bbc.com, click here to read the full news.