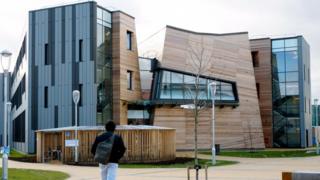 At least six universities in the UK and Canada have had student data stolen after hackers attacked a cloud computing provider.
Human Rights Watch and the children's mental health charity, Young Minds, have also confirmed they were affected.
The hack targeted Blackbaud, one of the world's largest providers of education administration, fundraising, and financial management software.
The US-based company's systems were hacked in May.
It has been criticised for not disclosing this externally until July and for having paid the hackers an undisclosed ransom.
The institutions the BBC has confirmed have been affected are:
University of York
Oxford Brookes University
University of Leeds
University of London


Source news bbc.com, click here to read the full news.