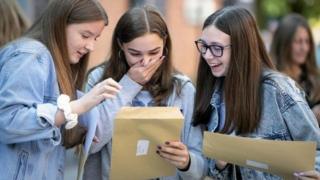 Head teachers in England have hit out at the government for failing to draw up contingency plans for exams in case schools are disrupted beyond September.
The Association of School and College Leaders says ministers need to do more than "tinker at the edges" if next year's exams are to be fair to pupils.
Exams regulator Ofqual has proposed delaying next year's GCSE and A-level exams from May to early June.
But heads have raised concerns of further lockdowns in the winter months.
In its response to Ofqual's consultation on exams in 202l, ASCL called for "radical changes" to make them fairer to students.
'Intermittent isolation'
Leader of the head teachers' union, Geoff Barton,…


Source news bbc.com, click here to read the full news.