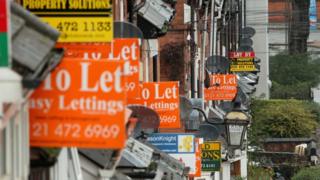 A judge has ruled that blanket bans on renting properties to people on housing benefit are unlawful and discriminatory.
The "momentous" court ruling found a single mother-of-two had experienced indirect discrimination when a letting agent refused to rent to her.
She ended up homeless with her two children, when her case was taken on by housing charity Shelter.
The judge ruled "No DSS" rental bans are against equality laws.
Previously cases backed by Shelter – and first reported by BBC News – have established that "No DSS" landlords and agents are guilty of indirect discrimination, but the cases were settled before any court heard them in full.
In February 2018, single mother Rosie Keogh won compensation for sex discrimination from a lettings agency that refused to consider her as a tenant because she was on state benefit, but the case was settled…


Source news bbc.com, click here to read the full news.