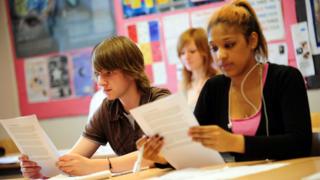 More students think they are not getting good value for money from university, suggests an annual survey.
It found 31% of students thought their courses were poor or very poor value, up from 29% last year.
The survey, based on 10,000 students across the UK, was gathered in a year disrupted by Covid-19 and lecturers' strikes.
"Because of strikes and coronavirus there has been a massive gap in my learning," it quoted one student.
The Student Academic Experience Survey, which has been tracking student views since 2006, shows a decline in satisfaction with value for money – down from 41% to 39% – with another 30% thinking it was neither good or bad value.
The survey is published by the Higher Education Policy…


Source news bbc.com, click here to read the full news.