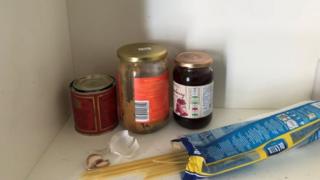 Campaigners have threatened to bring legal action against the government for not providing free school meal vouchers during the summer.
Normally children only get free meals from school during term-time.
But eligible pupils received food vouchers over Easter as the country coped with the Covid crisis.
The Department for Education said the scheme will not continue in the summer holidays but campaigners say children in vulnerable families will go hungry.
They have written to the Department of Education threatening to bring a judicial review of the decision.
The letter was sent by the food charity Sustain and the Good Law Project, led by the campaigning lawyer Jolyon Maugham.
Emergency food' for families with nothing to eat'
'Humiliation' as free school vouchers fail at till
Kath Dalmeny of Sustain said: "I have spent hours and hours and hours of my time on Zoom meetings, on phone calls trying to get this issue noticed by all…


Source news bbc.com, click here to read the full news.