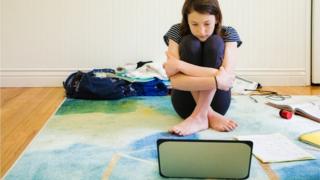 A lack of access to basic technology during lockdown poses an "unprecedented threat" to the wellbeing of children in care and care leavers, a charity warns.
Voices from Care Cymru (VFCC) said some of the most vulnerable children and young people in society cannot stay in touch with important support networks.
The charity warned isolation and poor mental health is on the rise and called on councils to utilise technology.
Local authorities have accepted there are "technological challenges".
But the Welsh Local Government Association (WLGA), which represents councils in Wales, said social workers are embracing new ways of working.
A lack of access to laptop…


Source news bbc.com, click here to read the full news.