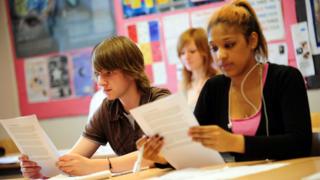 Students applying for university places in England must be told with "absolute clarity" how courses will be taught – before they make choices for the autumn, says the university watchdog.
Courses might still be online – and Nicola Dandridge of the Office for Students warned against misleading promises about a "campus experience".
University campuses have been closed this term by the Covid-19 outbreak.
But universities can charge full fees even if courses are taught online.
"The important thing here is absolute clarity to students, so they know what they're getting in advance of accepting offers," Ms Dandridge told MPs on the education select committee.
"What we don't want to see are promises that it's all going to be back to usual – an on-campus experience – when it turns out that's not the case," said the chief executive of the Office for Student…


Source news bbc.com, click here to read the full news.