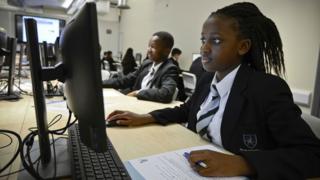 Teaching unions across the UK and Ireland are warning national leaders not to reopen schools too early.
The British Irish Group of Teacher Unions has written to the education ministers of all five nations in which the million staff it represents work.
Its letter warns the ministers of the "very real risk of creating a spike in the transmission of the virus by a premature opening of schools".
Test and trace measures must be fully operational before reopening, it says.
And there must be:
"significant operational changes… in place to ensure effective social distancing" in schools
strong hygiene routines linked to thorough cleaning practices
appropriate protective personal equipment, where required
The was signed by leaders of 10 teaching unions, including the National Education Union, the National Association of Schoolmasters and Women Teachers, which between represents the bulk of teachers in England and Wales, and…


Source news bbc.com, click here to read the full news.